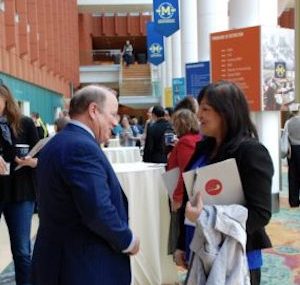 The City of Detroit has a special place in our history. It is the city from which in 1817 the U-M was born as an institution, it remains the major metropolitan region of the state we serve, and today it is a city with unique opportunities, capacities, and challenges from which we can learn and to which we can contribute. We owe Detroit much, not just as the city of our birth, but also for the city's generosity in helping our students learn, and in helping our scholars develop new knowledge, ideas, processes and policies to impact the world in a positive way.
Today there is a rapidly growing body of work in Detroit. This is occurring because we see the promise of Detroit as city of many communities, where we can learn and grow and contribute. Detroit is a focus for the university, and we see new opportunities to engage. We are making major investments in infrastructure to allow us to be a more integral part of Detroit. To make good on our mission to serve the people of Detroit through the generation of knowledge, ideas, action, leaders, and citizens, we must hold ourselves accountable, be transparent, develop long-term relationships, and respect the communities in which we would engage.
We have a 200-year shared history with the City of Detroit. We must also recognize that with Detroit we have a shared destiny.
---
A census in 2015 identified over 300 U-M programs and activities in and about Detroit. We make no attempt to list them all here, but note just a few highlights: