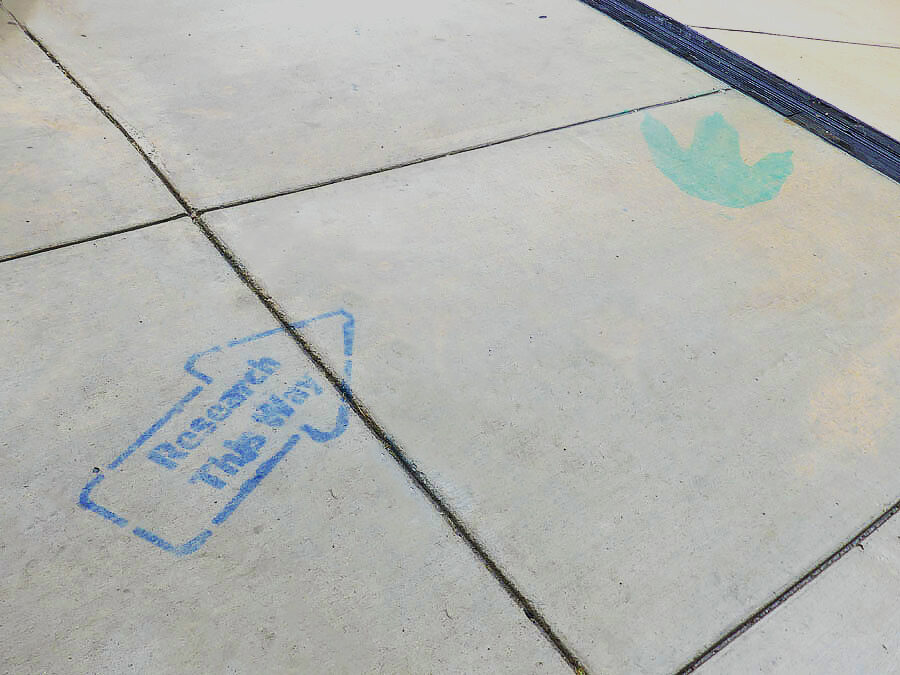 A model program at the University of Michigan that allows first- and second-year undergraduates to participate directly in research was disrupted by the COVID-19 crisis.
More Info
Students had the opportunity to share their thoughts about their UROP Experience:
LSA freshman Nicole Tooley: "I was able to learn a lot about what research in a very non-traditional sense can look like. There were no laboratory or lab coats in my research, and the data we mined came in the form of sentences and stanzas. Through the weekly workshops we had, I also learned a lot about how to provide meaningful feedback while still being sensitive to another person's craft and creativity."
LSA freshman Hugo Quintana: "UROP has been a great facilitator for helping me find and pursue my academic goals while also helping me professionally develop."
Computer Science sophomore Michelle Belkovski: "It opened the door for me to not only devote my time and effort to something I am deeply passionate about, but it took it a step further by connecting me with such an intelligent, dedicated mentor."
Engineering major Julian Florez: "Overall I have loved my UROP experience. Through the weekly meetings with my mentor and the exciting work I am doing with the other outstanding UROP members, I truly feel like I am a part of the number 1 public research university in the United States."
LSA freshman Brian Wu: "Doing research has given me more insight in the struggles that large groups of people have in trying to get education." 
LSA student Mya Richards: "I am very much so passionate about social injustice and advocacy and I feel as if UROP has enabled me to play a part in making the world a better place." 
LSA student Raina Zwolinski: "I've been given the opportunity to work independently on my project, and I think that's improved my problem-solving skills immensely."
While leaders of the Undergraduate Research Opportunity Program (UROP) moved quickly to help many students transition to online experiences to finish the academic year, not everyone could continue their projects. But as the summer programs are approaching with a late May start date, students are taking the transition to remote projects in stride, coming up with alternative ways to gain valuable experience.
Nearly 1400 students in UROP had to move to remote projects when the Office of Research ramped down all noncritical laboratory research activities in March 2020. Some students were able to continue with their research — sometimes having to tweak the project — while others, were not.
This quick change impacted many students' data collection, including political science freshman Vincent Pinti's project on streamlining the voting process to be more appealing for young voters.
"[The crisis] brought an abrupt end to our yearlong project that started in October 2019. We had already accomplished 60 one-on-one interviews and an additional polling of roughly 75 individuals, and we had just completed our first of what was supposed to be three additional focus groups," Pinti said. "The remaining two studies were not able to be completed."
While many students had to deal with difficulties of not being able to conduct the final parts of their research or go into their labs, some students, especially those who were already conducting literature review or database research, had a smoother transition to remote. One major struggle these students faced during the transition was setting up their personal computers to be conducive to conducting research.
"I had to download numerous programs on my personal computer and regain access to files that were on the lab's computer," Jessica Stout, BCN sophomore, said. "But I learned a lot about technology in the process!"
Some labs were able to adjust quickly to the crisis and implement it into student research experiences, including BCN and Spanish sophomore Regan Pitts' project on the impact of intersectional discrimination on the development of depressive symptoms in adolescents.
"Our lab was able to launch a sub-study and we are now collecting data from our participants on how the pandemic is impacting them," Pitts said.
When it came to the final culminating project that students complete as a capstone to their UROP experience — usually done in the form of a poster presentation at an annual April UROP symposium, attended by thousands — students instead shared their work with peers on Canvas discussion boards. In some cases, mentors gave students an additional opportunity.
"[My lab] offered us an online symposium via bluejeans so that the UROP students in the lab can present their posters just like a real UROP symposium," LSA freshman Bokai Zhang said. "Our lab also invited fellows and doctors to ask questions and give feedback."
Throughout the academic year, students were able to work on a spectrum of projects that includes all schools on campus, including health sciences, public policy, engineering, humanities and business. Some examples of student projects this year include sophomore Sanya Verma's project on understanding pediatric patient-provider communication and freshman Der-Yu Meng's on studying mutations in genes to freshman Marco Marrero's project on the growing educational credential gap among different demographic groups in the United States.
MCDB junior Kristy Srodawa worked on a project that analyzes the venom composition of snakes, specifically rear-fanged ones.
"Rear-fanged snakes are less famous and less studied because they are less likely to hurt humans due to the position of their fangs," Srodawa said. "This has led to a huge discrepancy in the knowledge of front-fanged versus rear-fanged snakes, despite there being around triple the amount of rear-fanged snakes than front-fanged. Our lab sought to lessen this gap in information."
Public Policy sophomore Tuhin Chakraborty is writing a research paper concerning Native American education policy in Michigan with the help of his mentor Assistant Professor Bethany Hughes.
"I am discussing the impact of the 1934 closure of the Mount Pleasant Indian Industrial School and of state and federal government actions towards Native American K-12 and University schooling throughout much of the 20th century," Chakraborty said. "My eventual goal is to have my research published in a peer-reviewed academic journal."
When the academic year came to a close, UROP had an additional challenge to hurdle as the summer, along with their 9 summer programs' start date, got closer. Many considerations were made when bringing these programs remote, but the focus for the decision making was on the students, said Michelle Ferrez, UROP Director.
"We made a concerted effort based on our values — student access, student scholarly work and a community of engaged peers — to make the best experience we can remotely. We also wanted to ensure that students still had the opportunity to do their fellowships, and that they wouldn't be impacted even more than how they've already been impacted," Ferrez said.
Students were given the opportunity to defer their fellowship admission to summer 2021 but the vast majority decided to stay on for the ten-week period.
"A lot of our research mentors have already been functioning remotely and reevaluated and reformatted their research projects to fit in the remote world and thus, continue forward," Ferrez said.
Here's a taste of what some students will be engaging with over the summer:
Biomedical & Life Sciences Fellowship
The Biomedical & Life Sciences Fellowship has 15 scholars in this cohort and is the program most inclined to have students working in wet labs and clinical spaces, bench-work and other projects that would be difficult to move to remote.
However, students will be working on virtual projects, such as retrospective studies, literature review and computational data analysis. Some of the projects students will be working on include reviewing medical notes from electronic health records, conducting opioid action research and analyzing cross cultural differences in emotion expression, said Charmise L. Knox, academic program manager for the fellowship.
Public Health junior Eliyas Asfaw had secured a project before the fellowship began, but had to find a new one when the fellowship went remote.
"It ended up opening an opportunity for me in another field I'm passionate about, which is data science," Asfaw said. "The project I'm working on is close to my heart. My research project is on the novel approach to treating cancers through vaccines. We will be building a database of every vaccine that has ever been tested against cancers and doing a bioinformatic data analysis on which vaccines work better on which genes, and hopefully, why that happened."
MCDB and Music sophomore Jagienka Timek is looking forward to the opportunity to connect with faculty and other professionals through the program.
"I was a bit disappointed in the program being conducted remotely because I was really looking forward to working on my project in person," Timek said. "The research I was going to do involved surgical procedures on rats, and I have never had the opportunity to do something like that. I am still very excited about working with my lab on other remote projects and to the career panels and networking opportunities through the program."
Many of the program's events, such as facilitated lunch box discussions, journal clubs and networking events will move online.
"I hope that they have an engaging experience working remotely with their research mentor, that they are able to build community within their cohort, and that they think more critically about how they are improving their skillset," Knox said, "Because working online and learning different computer programs is very different than a laboratory setting, but are still valuable skills to gain."
Detroit Community-Engaged Research Program
For the social justice focused fellowship, Detroit Community-Engaged Research Program students would have had the unique experience of living with their program cohort at Wayne State University and spending the summer immersing in the history and current landscape of Detroit, but now, students will be engaging with Detroit community partners virtually, said Ray Wang, the assistant director of community-engaged research.
Students really bonded from this experience in the past," Wang said. "We won't be able to recreate that completely, but students will still be meeting together virtually throughout the program. It's important they have the opportunity to connect and cement those relationships within their cohort. Community work can be really challenging, and they will benefit from having a space where they can be together and openly share experiences and insights about their projects."
When LSA freshman Madison Daminato originally joined the fellowship, she was going to be working with a nonprofit with community garden programs. When the project was unable to move to remote, Daminato was paired with a new project with the Southwest Detroit Community Justice Center on the effectiveness of its Community Court Program.
"While I was initially disappointed as I was excited about the original project I had," Daminato said, "This project offers me an opportunity to learn about the unique challenges that individuals from southwest Detroit face when interacting with the justice system."
Junior Grace Tate will be working with the non-profit Chandler Park Conservancy (CPC) to develop pre- and post-surveys for local youth to evaluate their environmental stewardship.
"The best part about my role with CPC is that I can creatively work with the organization and help wherever I am needed to make sure citizens benefit from the organization as best as possible," Tate said.
Community College Summer Fellowship Program (CCSFP)
CCSFP works to provide current community college students the opportunity to build close relationships with UM faculty, develop professional and transferable skills and provide access to UM resources, especially with learning about transfer procedures and strategies. A large portion of the program is based on giving CC students the opportunity to experience U-M campus, which UROP will attempt to emulate by still continuing the networking events and skill-building workshops online, said Ferrez.
Danielle-Andree Atangana, an Elementary Education major at Lansing Community College, looks forward to the overall research experience.
"I hope to learn about research methods (such as data collection) and presentations. I also look forward to building strong relationships and developing my communication skills," said Atangana.
This is an opportunity for these students to take their professional and personal experiences and bridge them in an academic setting.
"I'm looking forward to participating in this amazing research opportunity because it would help me explore my academic interests and aspirations on a practical level," said Yazan Alheresh, a Mechanical Engineering major at the Henry Ford Community College.
Out of the 2019 summer fellowship cohort, 31 of the 47 students transferred to U of M within a year; 9 transferred to a different four-year institution within a year. This year, there are 46 students in the program.
"My hope is that they see that they can make a contribution, that their experiences do play out in the academic world, and that their stories do matter and can contribute to the knowledge and field of research," Ferrez said.
The other summer fellowships UROP offers include the Center for Human Growth and Development fellowship, Engineering Summer Research Fellowship, Intel Semiconductor Research Corporation Summer Fellowship, UM Energy Institute Fellowship Program, MCubed, and Women and Gender Summer Fellowship Program. There are 106 students participating in these programs.
UROP is currently recruiting research projects for the 2020-2021 academic year, as well as student applications to the program. Visit https://lsa.umich.edu/urop