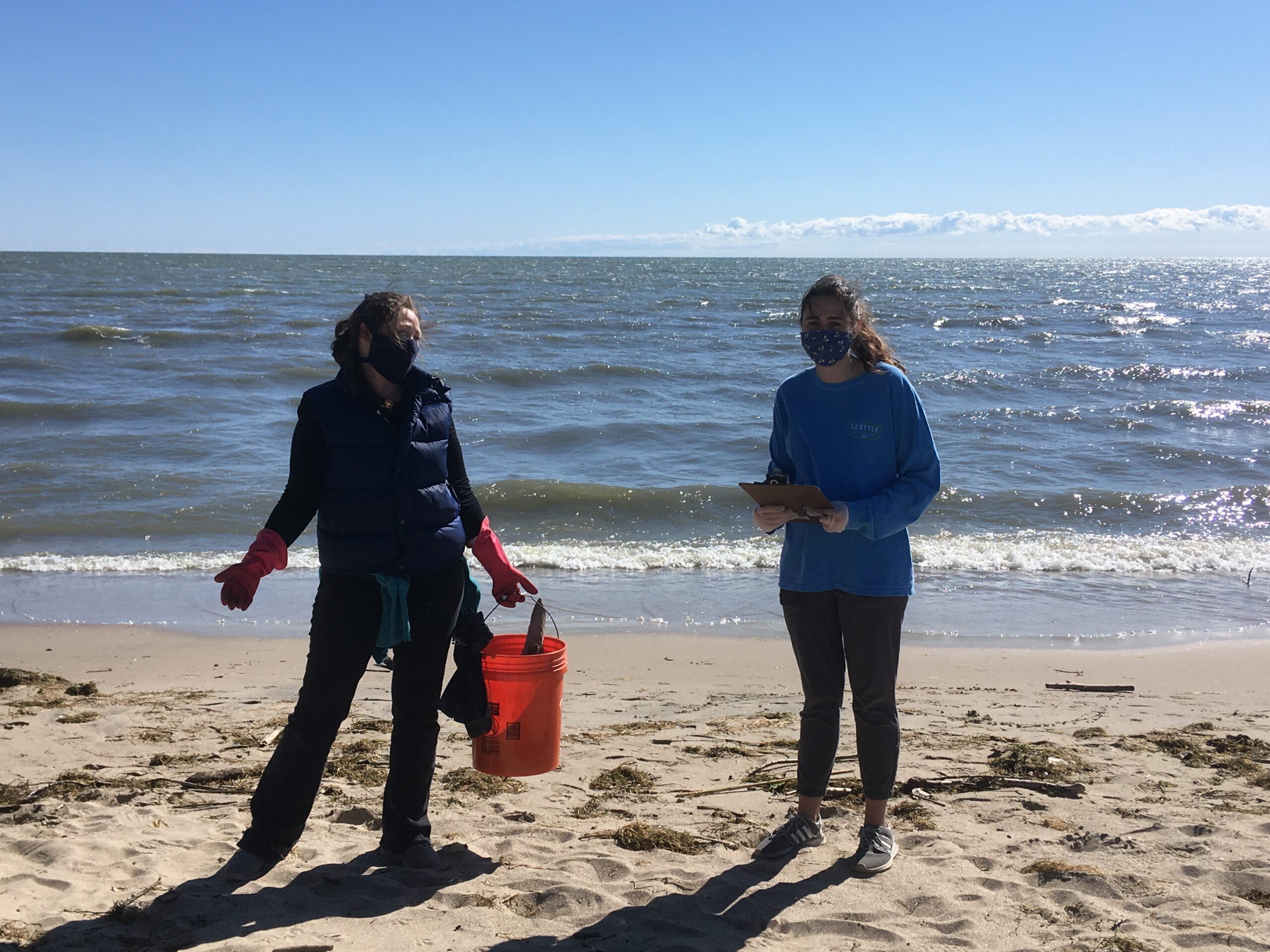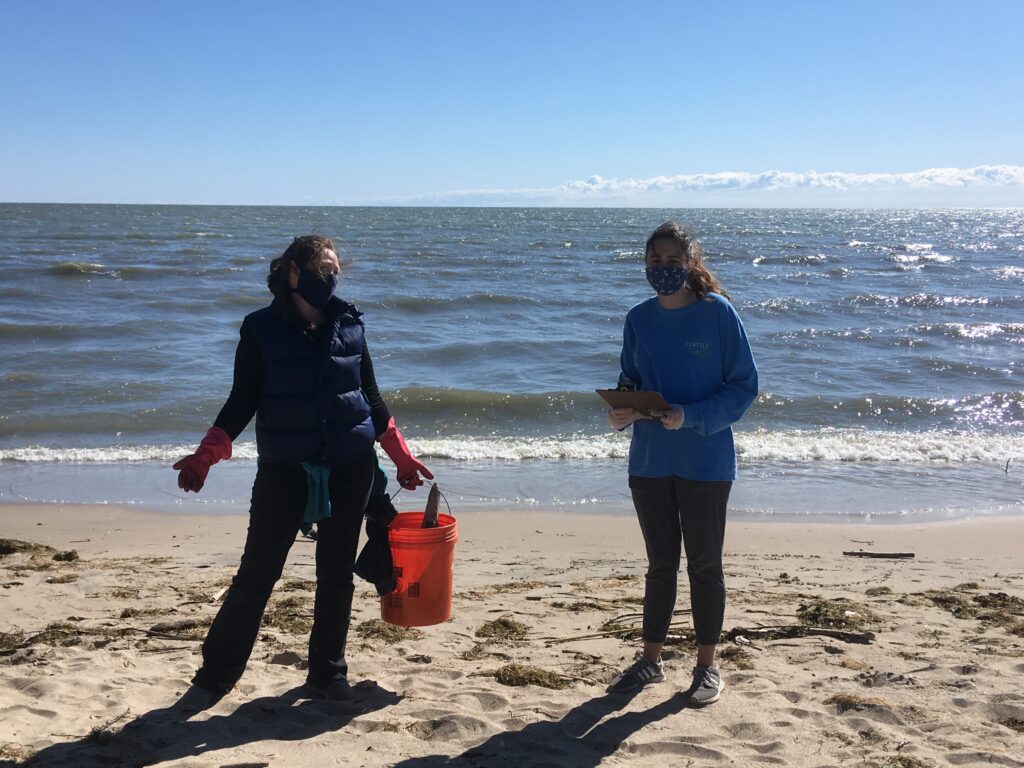 Before Covid-19 lecturer Molly Beer planned to approach her Great Lakes Writing Corps from a community engaged perspective. Through the course that spans two semesters, that bookend a summer of independent research, students would have an opportunity to plan and write community-engaged immersion journalism about the region.
During the Winter semester of 2020 students focused on designing their projects. One student got an internship on board the tall ship Niagara. Another planned to crew on a regatta team. Others planned to conduct research on food sovereignty, count moose and write about a town in Ontario, Canada.
With the pandemic, however, the immersive approach was not going to work. Those original plans, the ones students put in place almost a year ago, would have to change. So Beer got creative and switched to a strategy that offers opportunities for many types of writing.
"I tried to frame the pivots as inherent to journalism. I explained to students that if a journalist was reporting on food & culture in some city, and the city's cathedral fell down, the journalist is now reporting on a collapsed cathedral," Beer said.
She was supported by David Porter, English Department Chair and Great Lakes Writing Corps co-founder, who said the program could go forward conducting research remotely.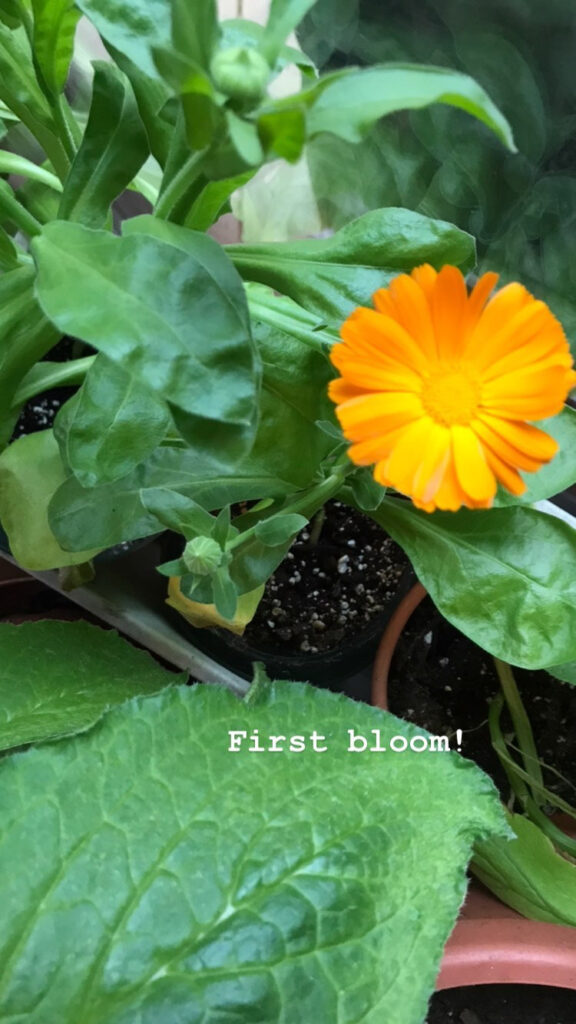 Senior Miriam Saperstein originally was going to research food sovereignty. Instead, they narrowed the focus to local agriculture and interned for Nature and Nurture Seeds, a farm in Dexter, MI. They focused their writing project around a Calendula flower, a composite flower similar to a Marigold. They watched the flower grow and wrote about the experience of frequently moving homes during the pandemic. Saperstein considers the piece a mix between a journalistic article and creative nonfiction. Creative non-fiction is using literary techniques on fact-based writing to create more interesting narratives that read similar to fiction.
"I learned how to think about crafting in one genre, which helped me deepen my writing skills and understand better how essays are constructed," Saperstein said. "Molly has a specific workshopping technique. I actually think about it in other classes and it works well. This was an incredibly difficult semester and she made it really enjoyable and interesting. It was a grounding experience amongst chaos, which is why it stands out to me as a story rather than just learning writing techniques."
When Beer designed the program she used the word "Corps" in hopes the program would be collaborative. In the absence of community engagement, participants in the Great Lakes Writing Corps built their own community that included collaborative and friendly workshops.
While knowing just enough context about each research initiative/internship, students provide feedback about others' writing. Senior Madison Murdoch recalled the general practice of a compliment sandwich (giving a compliment, then a critique, followed by another compliment) is needed in some environments, but not this one.
"Workshop can be tricky when you're writing about your own personal experiences, but we grew close enough as a community to critique each other openly, without tip-toeing too much around each other. We could assume the best in one another because we had a shared understanding that all of our work was a byproduct of genuine interest and love for the craft," Murdoch said.
Senior Rachel McKimmy was planning on backpacking Isle Royale in Lake Superior to study the moose and wolf populations before Covid-19. She then changed her plans to taking independent field courses focusing on ecology and botany.
McKimmy developed a liking for medicinal and native plants as well as water quality. Her writing "Stone Fly" is a collection of vignettes that weave abstract and narrative elements together to form a piece about extinction. She uses the insects—which are found in bodies of water and have faced extinction due to global warming and water pollution—to launch a larger discussion about extinction. McKimmy considers her collection creative non-fiction. "Stone Fly" has also recently been accepted to be in the next issue of the Canary literary journal of ecological crisis.
Saperstein confirms the program would not have been possible without the funding it provided for each writer.
Murdoch credits Beer for creating a passionate environment that allows growth.
Beer attributes the program's success to the resilience of the students.
"Together, this team of students from a variety of academic backgrounds, weathered the storm of this pandemic with true esprit de corps, and researched and wrote a body of original literary journalism in the process."