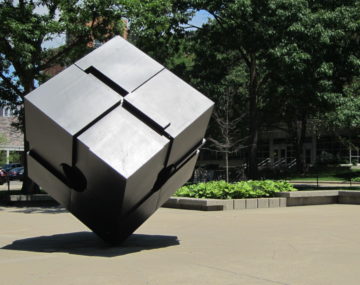 Engaged Michigan is a partnership between the Provost's Office and Michigan News.
The Provost has charged the Vice Provost for Global Engagement and Interdisciplinary Academic Affairs with developing and encouraging interdisciplinary programs and collaborations as well as high-impact, engaged, action-based student learning in all its forms. The VPGEIAA team facilitates connections and guides new initiatives in addition to serving as a general resource for anyone interested in interdisciplinary engagement at Michigan.
Michigan News develops features and timely news content for Engaged Michigan. The team works closely with students, faculty, staff, administrators, and community members to showcase a wide-range of interdisciplinary and engaged learning initiatives on and off campus.
If you have story ideas or funding opportunities to share, or general questions, write to us at engagedmichigan@umich.edu.