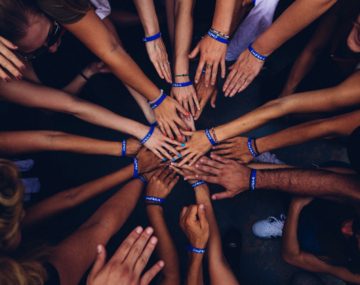 Developed by an interdisciplinary team of content experts from U-M, the Community Engagement: Collaborating for Change massive open online course (MOOC) is designed to help both novices and seasoned practitioners of community engagement work more effectively with communities and organizations, both domestically and abroad, through but not limited to:
community-academic partnerships
community service and learning
social change projects
education and work abroad
traditional and community-based research
non-profit internships
public scholarship
civic performance
Key concepts and strategies covered in the course include:
valuing community context and expertise
understanding how social identities, power, and privilege impact your interactions
approaches to collaborative leadership, such listening effectively, resolving conflicts, and building mutually-beneficial partnerships
reflecting on your work, and transitioning in and out of communities
effectively managing community-engaged projects
The content is engaging and challenging, offering an accessible entry into foundational topics as well as a jumping off point to pursue work and further learning in effective community engagement.
The course sequence is flexible: modules can be started and completed at any time, and users are welcome to engage with specific content based on their needs. Estimated completion time for the entire course is 6 weeks, if dedicating 2-4 hours per week to coursework.
A facilitation guide is available to help instructors and GSIs, academic and co-curricular program managers, and student organizations incorporate all or some of the course into traditional live courses, engaged learning opportunities, pre-departure workshops, pre-service trainings, and more.
In the first year of the course, over 4,500 people from 160 countries engaged. See more metrics or join others all over the world in learning more about engagement by taking the course.
All U-M affiliates (students, faculty, staff, and alumni) can take this course and receive a verified certificate for free through Michigan Online.
To learn more, write to CollabForChangeMOOC@umich.edu.
"This course provided the opportunity to self reflect in many contexts, and it gave me confidence to do more in the community."

– Anonymous User