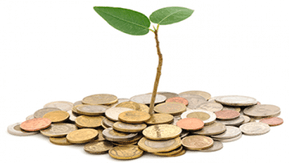 Interdisciplinary research and community-engaged projects can be resource intensive. Many campus units provide grant funding throughout the academic year to meet these needs. For funding opportunities related to international travel and education abroad, visit Global Michigan.
If you have a funding opportunity to share, please send it to engagedmichigan@umich.edu.
Featured Faculty Grants
The Ginsberg Center seeks to engage faculty from the Ann Arbor campus interested in advancing their scholarship while enhancing the capacity of social sector community partners and communities through substantial, reciprocal engagement. They invite teaching, research, and other educational proposals focused on advancing equity and decreasing economic and racial segregation in Washtenaw County, Detroit, and other Southeast Michigan communities, especially focused on community-identified priorities. The Ginsberg Center provides ongoing consultation and support to faculty grantees. They expect to award up to $150,000 this year through these Community Engagement Grants.
The Graduate Student Grants in Public Scholarship support mutually beneficial projects between Rackham students and a broad spectrum of community partner organizations. These have included civic organizations, cultural institutions, government agencies, K-12 schools, and community groups. Grant projects are collaboratively-designed and result in products that advance new knowledge, enrich civic life, or address a pressing social issue. Rackham students may apply for up to $8,000 to develop and implement mutually-beneficial projects designed in collaboration with non-academic partners. Grants may be awarded to individual students working with a community partner organization or those working as part of multidisciplinary teams. The grants are supported by the U-M Office of Research (UMOR).
The Dow Sustainability Fellows Program Distinguished Awards for Interdisciplinary Sustainability is a University-wide competition for applied sustainability projects that cut across disciplines and involve U-M students at all academic levels. The competition seeks project proposals that describe a compelling and practical new product, service, or project that seeks to protect the environment and enhance quality of life for present and future generations. Funding includes $5,000 for seed grants with the most promising project teams being eligible for additional funding up to $50,000.
ArtsEngine offers several interdisciplinary grant opportunities for students:
ArtsEngine Student MicroGrants are open to undergraduate and graduate students and award up to $1,000 to students and student teams to support interdisciplinary projects which incorporate the arts as a central theme or component. These projects must have at least one participating member from one of the four North Campus schools or colleges.
Arts Integration Interdisciplinary Research (AiiR) Grants are open to graduate students and designed to support research projects that integrate the arts or design with other disciplines, especially those in engineering and the sciences. Individual grants up to $3,000 can support existing research efforts as well as new areas of inquiry.
Experiments in Translation is a partnership between Duderstadt Center and ArtsEngine to encourage students to address challenges in communication. Up to three awards of $10,000 will be granted to student-driven, collaborative, interdisciplinary teams for one year. Projects must respond to the prompt: It is difficult to convey _____ to _______.
The Barger Leadership Institute provides two funding opportunities to stimulate learning about leadership through practice, encourage and support student initiatives, and seed innovative projects that will contribute to the Institute, campus community, and/or society:
BLI Student Project funding provides BLI Fellows with grants up to $1,500 and other forms of support to launch medium to long-term team projects that address issues about which they are passionate.
BLI Small Grants, with a rolling application deadline and a speedy review process, ensure the opportunity to support short-term projects or unexpected opportunities and are up to $200.
Michigan Library Student Mini-Grants provide up to $1,000 to support innovative and collaborative projects that make a real-life impact. Projects must strengthen community partnerships, enhance global scholarship, and/or advocate for diversity and inclusion. In addition to funding, the library also partners with grantees to provide personalized training and support from library mentors, as well as direct access to world-renowned research collections and state-of-the-art design and technology labs, studios, exhibit galleries, and collaboration spaces.
The Center for Educational Outreach (CEO) offers Project Inspire Grants to support student organizations seeking to provide K-12 students with opportunities to learn about higher education and broaden their personal postsecondary educational goals. Grants are available for undergraduate and graduate student organizations. The maximum yearly grant award total is $500 per student organization, except in specific cases of special need.
Arts at Michigan Student Mini-Grants support U-M undergraduate initiatives in the arts by providing up to $1,000 in funding for arts and cultural projects that have a significant impact on campus life. Any undergraduate U-M student can apply for a grant for their own project, or as part of an undergraduate student organization. Applications are reviewed five times annually.
Arts at Michigan also maintains a list of other student funding opportunities on campus.
MCubed builds upon U-M's spirit of collaboration across disciplines by stimulating innovative research and scholarship by distributing real-time seed funding to multi-unit, faculty-led teams. Faculty from at least two different campus units can form a collaborative trio, or "cube," and request either $15,000 or $60,000 to advance their idea. Proposals are accepted in three-year cycles. MCubed is housed in the U-M Office of Research (UMOR) and is part of the Third Century Initiative.
Small Scale and Preliminary Projects Funding from UMOR provides funding for new research efforts, to establish nontraditional collaborations, and/or to coordinate new interdisciplinary activities. The maximum UMOR contribution is $15,000. UMOR requires a 1:1 match from the unit, school/college, department, or other internal sources.
The Graham Sustainability Institute catalyzes and facilitates sustainability-focused collaborations and engagement involving faculty, students, and external stakeholders. To support these efforts — which range from one-time meetings and workshops to multi-year projects — Graham offers a variety of regular funding opportunities for U-M faculty, including:
Poverty Solutions and the Detroit Community-Academic Urban Research Center (URC) co-sponsor the Collaborative Community-Academic Research Awards for faculty. Up to four awards of up to $30,000 each are awarded annually. The Detroit URC also runs a Small Planning Grants Program to support the establishment of new community-academic partnerships and new collaborative health research efforts in Detroit. Grants of up to $5,000 are awarded, with a grant duration period of one year. In both programs, the Detroit URC also provides valuable capacity building support and mentoring.
The Michigan Institute for Clinical and Health Research sponsors Community-University Partnership Seed Grants (CUPS) to promote the formation and maintenance of community-university partnership activities in support of research projects that address community-defined health priorities. Up to $5,000 in funding is available per project.
The Faculty Structured Outreach Support Fellowship Program (S.O.S.) through the Center for Educational Outreach (CEO) provides financial resources to faculty initiated outreach efforts. Funds are typically used to support graduate student participation in outreach and the involvement of K-12 students in faculty initiatives.
The Undergraduate Research Opportunity Program provides small research grants to mentors to cover the expense of equipment and materials needed to support UROP student research activity, up to $500 per student.
Arts at Michigan Course Connections Grants provide up to $500 to support course-related arts learning activities. These funds may be used for admissions to museums and performances, workshops by visiting artists, and course projects, such as theatrical performances, exhibitions, etc. For projects that are integrated into more than one course, funding of up to $1,000 will be considered. Applications are accepted on a monthly review deadline throughout the academic year.
The Center for Research on Learning and Teaching administers several grants ranging from $500 – $10,000 that promote improvements in teaching and learning, including engaged learning and innovative activities.
CEAL in LSA supports the integration of community engagement and coursework through their Community-Based Learning (CBL) Course Development Grants, which are open to U-M Ann Arbor faculty — specifically tenured and tenure-track faculty, clinical instructional faculty, and lecturers who have continuing appointments and course development responsibilities. Funding amounts vary, and applications are accepted on a rolling basis.
ArtsEngine offers several interdisciplinary grant opportunities for faculty:
UARTS Faculty Course Development Grants offered through ArtsEngine are open to all faculty and designed to support the development of courses to be offered under the UARTS pre-fix, and that integrate the arts and design with other disciplines, especially those in engineering and the sciences. Individual grants of up to $2,500 are available, and can support improving or changing an existing course to meet the UARTS criteria, as well as developing new courses. Additional grant funds (up to $5,000) may be made available to develop new specific UARTS courses – to fulfill a requested pre-requisite or some other identified unmet need.
The ArtsEngine Interdisciplinary Visiting Scholar Grant is designed to encourage the inclusion of guest artists, instructors, or practitioners from outside the primary course discipline. Arts or design must be represented, either in the primary course discipline or in the discipline of the visiting scholar. Grants up to $1,000 are available to any faculty member or instructor appointed in one of the four North Campus schools and colleges.
University Musical Society Course Development Grants support opportunities for integrating the arts and arts-based learning strategies across the University curriculum. Supported by the Andrew W. Mellon Foundation, UMS funds 5-8 courses per semester. Faculty fellows receive $1,000 in salary supplement and $500 in course development funds. Grantees will also receive curricular support from UMS Education and Community Engagement Staff, as well as special consideration for interactions with UMS visiting and teaching artists (subject to artist availability).